Condolences & Tributes
We encourage you to share any memorable photos or stories about Everette. All tributes placed on and purchased through this memorial website will remain on in perpetuity for future generations.

So sorry for your loss. Keeping you in our prayers.
Larry & Sandra Crow
- Monday October 01, 2018 via Condolence Message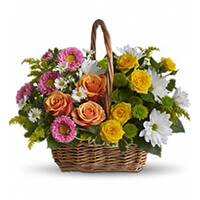 Our thoughts and prayers are with you.
Scott and Cindy Sellers
- Wednesday September 26, 2018 via Heartfelt Sympathies

My condolences to the Stephens families. I'm sorry to hear about the loss of dear Everette. Some Bible scriptures that have helped me during times of loss includes isaiah 26:19 and Psalm 37:28,29 which states in part: "Your dead ones will live...they will rise up". And the Bible also says "The righteous themselves possess themselves will possess the earth, and they will forever reside upon it". Therefore the Bible promises that we may be reunited with our loved ones lost in death by means of an earthly resurrection. This is further confirmed by John 5:28,29 which says "Do not marvel at this, because the hour is coming in which all those in the memorial tombs will hear his voice and come out". This is possible thanks to Jesus Christ's ransom sacrifice. Thus we have a genuine hope of everlasting life in a world without wickedness or suffering. For more encouraging thoughts, please visit jw.org
William Gilmore
- Tuesday September 25, 2018 via Condolence Message